Massage
---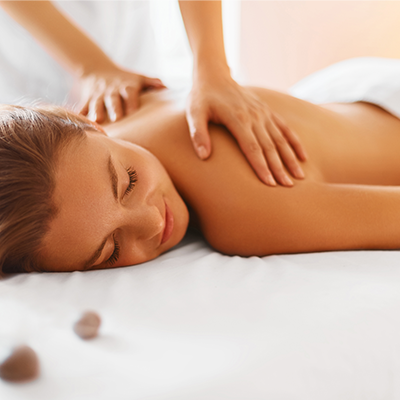 60 Minute Customized Therapeutic Massage $95
Therapeutic Massage is a powerful fluid massage modality that integrates many different techniques including but not limited to: Swedish, Neuromuscular, Deep Tissue, Myofascial Release, Stretching, Energy Work, and more.
90 Minute Customized Therapeutic Massage $140
#1 Most Popular Massage
Most people will agree, including myself: 90 minutes is the perfect amount of time for a massage. Treatment-oriented massage takes extra time to work out problem areas and not to feel so rushed. A 90-minue massage is appropriate for someone who has a "problem" area, but also wants a full-body massage. You will feel and value the difference!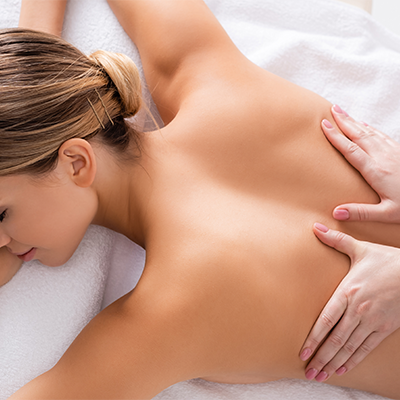 30 Minute Express Massage $50
Are you on a tight time schedule, but your muscles are screaming for attention!?! Schedule a 30-minute spot treatment. I will focus on a few problem areas to give you some much "kneaded" relief.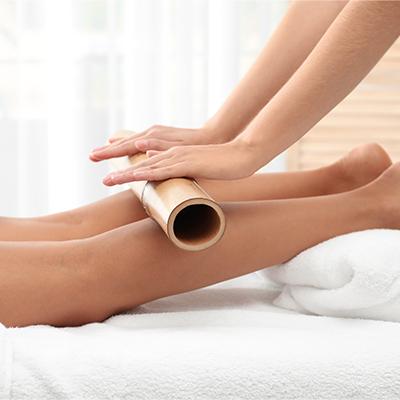 90 Minute Hot Bamboo Massage $140
Bamboo massage is an innovative way to provide Swedish or deep tissue massage using heated bamboo to roll and knead the tissue to create an extreme sensation of relaxation and well-being.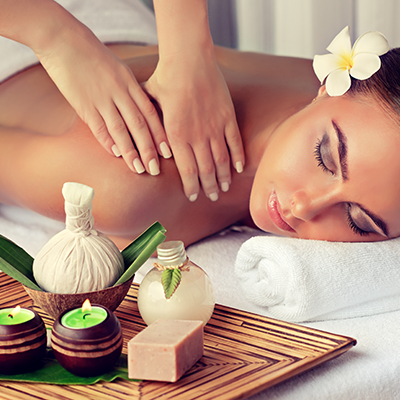 75 Minute Young Living raindrop massage $150
Boost your immune system with this light touch sequential massage with the use of 9 different, Young Living, essential oils. Young Living's proprietary Raindrop Technique® combines unique, targeted massage and energy approaches with pure, authentic essential oils for a deeply harmonizing, rejuvenating, and relaxing experience. The technique, developed by Young Living Founder and CEO D. Gary Young, draws from his experience with Native American wellness traditions and provides a revolutionary means of nurturing harmony—physically, mentally and emotionally.
Contraindications: compromised liver or kidney function, heart disease, on blood thinners, allergic to aspirin, skin allergies, pregnancy.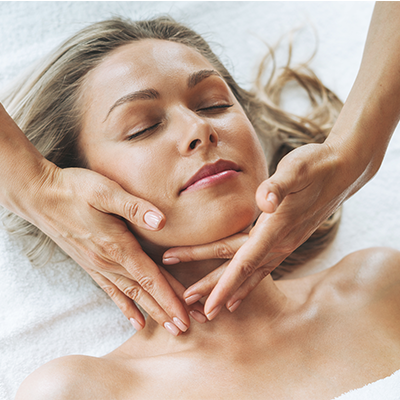 120 Minute Dual Service-Massage and Facial $165
Treat yourself to a one-hour Therapeutic Massage, followed by a one-hour Healthy Skin Facial to feel and look your best!
Massage Add-On
---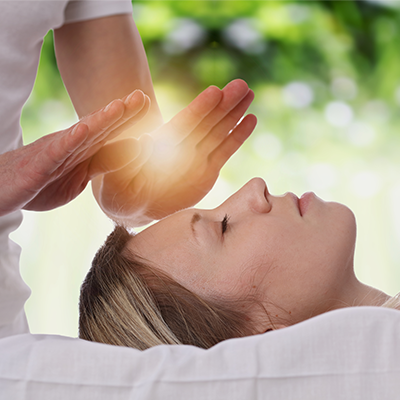 30 Minute Reiki Treatment $45
Reconnect your body, mind, and spirit with a 30-minute Reiki, Chakra energy, clearing treatment. Leaving you lighter, blissful, and balanced.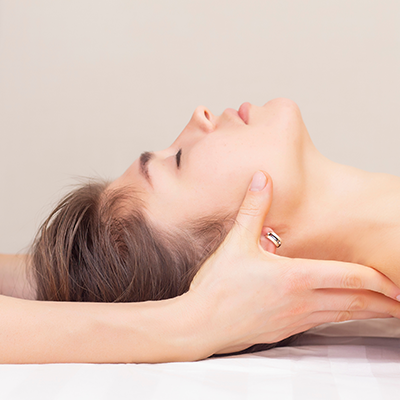 30 Minute-Advanced Stretch $45
The use of Active Static Stretching and PNF(Proprioceptive Neuromuscular Facilitation) Stretching.
Why stretching is important:
Stretching keeps the muscles flexible, strong, and healthy, and we need that flexibility to maintain a range of motion in the joints. Without it, the muscles shorten and become tight. Then, when you call on the muscles for activity, they are weak and unable to extend all the way. That puts you at risk for joint pain, strains, and muscle damage. Excellent add on to a 60 Minute massage!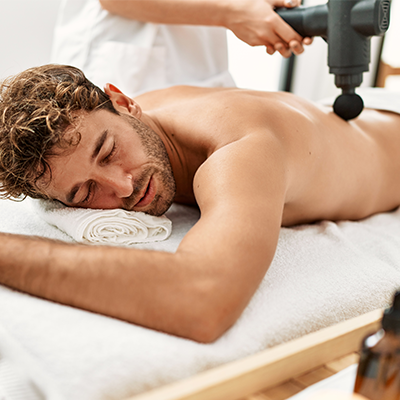 30 Minute-Percussion Gun Treatment $45
This treatment is perfect for warming up super tight muscles before your therapeutic massage. Percussion massage helps distribute the thickened fascia fluid to relieve pressure, relax tight muscles, break up scar tissue and adhesions, making the fascia more pliable for your therapeutic massage.
Peppermint Sugar Foot Scrub $15
Add this service to be applied during 10 minutes of your scheduled massage time. The scrub cleans and exfoliates, removes dead skin cells, and soothes the surface of the skin while stimulating lymph flow and increasing circulation. With the use of hot towels and followed by body butter foot massage. This treatment will leave your feet feeling will smooth and rejuvenated.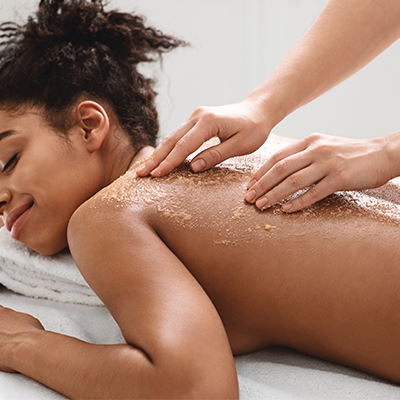 15 Minute-Exfoliating Back Scrub $30
Add this Bergamot and lavender sugar scrub to your massage for an uplifting experience. This will exfoliate your dead skin cells while reducing anxiety and depression. Great seasonal add on.