Massage Add-On Services
---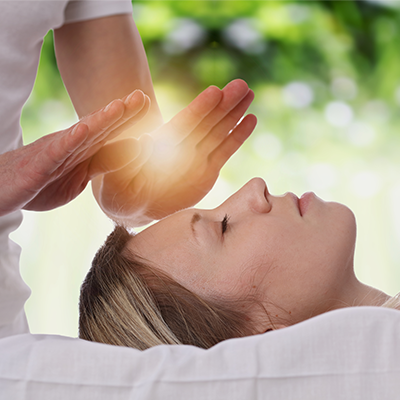 30 Minute Reiki Treatment $45
Reconnect your body, mind, and spirit with a 30-minute Reiki, Chakra energy, clearing treatment. Leaving you lighter, blissful, and balanced.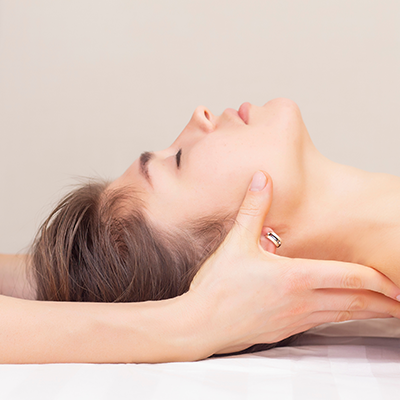 30 Minute-Advanced Stretch $45
The use of Active Static Stretching and PNF(Proprioceptive Neuromuscular Facilitation) Stretching.
Why stretching is important:
Stretching keeps the muscles flexible, strong, and healthy, and we need that flexibility to maintain a range of motion in the joints. Without it, the muscles shorten and become tight. Then, when you call on the muscles for activity, they are weak and unable to extend all the way. That puts you at risk for joint pain, strains, and muscle damage. Excellent add on to a 60 Minute massage!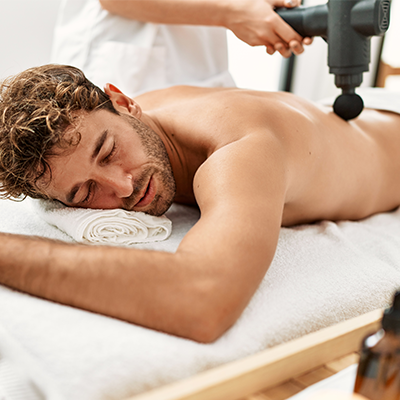 30 Minute-Percussion Gun Treatment $45
This treatment is perfect for warming up super tight muscles before your therapeutic massage. Percussion massage helps distribute the thickened fascia fluid to relieve pressure, relax tight muscles, break up scar tissue and adhesions, making the fascia more pliable for your therapeutic massage.
Peppermint Sugar Foot Scrub $15
Add this service to be applied during 10 minutes of your scheduled massage time. The scrub cleans and exfoliates, removes dead skin cells, and soothes the surface of the skin while stimulating lymph flow and increasing circulation. With the use of hot towels and followed by body butter foot massage. This treatment will leave your feet feeling will smooth and rejuvenated.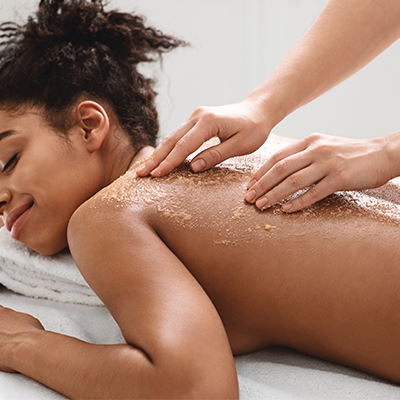 15 Minute-Exfoliating Back Scrub $30
Add this Bergamot and lavender sugar scrub to your massage for an uplifting experience. This will exfoliate your dead skin cells while reducing anxiety and depression. Great seasonal add on.
Skin Care Add-On Services
*Add additional enhancements to your treatment *
---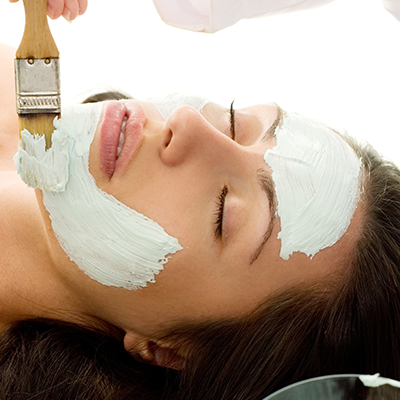 Bio-Therapeutic Masque Treatment $20 (10 Minute)
Add this specialized masque combined with BT-Infusion microcurrent technology to maximize your results. I will choose between Clearing, Brightening, Collagen, Hydrating and Vitamin C masques, appropriate for you skin type and goals.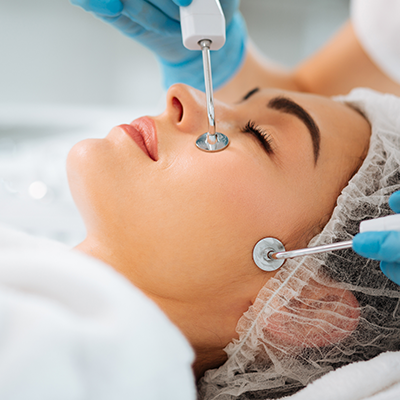 BT-Cocktail Ampoule with Microcurrent $20 (10 Minutes)
Optimize skin fitness and resilience by adding this to your skin care service. This next generation ampoule helps boost skin energy while creating an invisible shield against environmental stressors, helping to restore firmness, luminosity and tone by optimizing skin performance. A synergistic blend of Adenosine Triphosphate, ATP precursors help to rapidly replenish skin energy depleted by the aging process and adverse lifestyle factors. Thiotaine helps protect delicate skin tissue and provide wide spectrum antioxidant protection. A delicate blend of essential oils helps to soothe the senses. Formulated without parabens and artificial fragrances. PETA certified cruelty free.